Absolute Condos
70 Absolute Ave, Mississauga | 80 Absolute Ave, Mississauga | 90 Absolute Ave, Mississauga
[tabs]
[tab title="Overview"]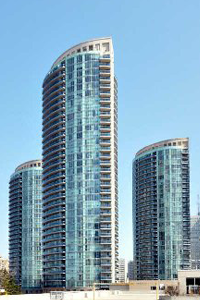 Absolute 70, 80 and 90 Condominiums are built by Fernbrook Homes  in the heart of Mississauga at Hurontario and Burnhamthorpe is in close proximity to Entertainment Hub, Square One Mall, Transit, and Highway 403. This community features  manned gatehouse, 24/7 security. It has two storey grand lobby, Car wash bay, in underground parking, Exercise room, Party room, Professionally landscaped grounds, fountains, waterfalls, meandering walkways.
Tower 1, 90 Absolute has 31 storey masterpiece with wraparound balconies. Floor 29th and 31st have platinum 10 Ft Ceilings, and Sumptuous En-suites.
Tower 2, 70 Absolute stands tall at Burnhamthorpe. It offers membership at Absolute Club, the three storey recreational Absolute community, 9 Ft Ceilings, Pre-finished Engineered Wood Floors, Private Balconies, Parking and Locker.
Tower 3, 80 Absolute is located at the intersection of Hurontario and Burnhamthorpe. It has a great visual impcat, unparalled luxury, Membership to Absolute Club, Swimming Pool, Fitness Club, Indoor track, Games Room, 9 Ft Ceiling, Hardwood Floors and more.
Maintenance includes: Water, Heat, Cac, Bld Ins, Parking, Hydro(only 70 and 90 Absolute Ave), Hydro Extra(only 80 Absolute Ave). Pets restricted.
[/tab]
[tab title="Amenities"]
Aqua-fitness | Heated Indoor Pool | Outdoor Pool | Gym | Volleyball Court |Basketball and Badminton Court | Fitness Centre | Entertainment Room | Billiards Room | Two Squash Courts, Theatre | Spa Room | Five Suites for Overnight Visitors | Board Room.
[/tab]
[/tabs]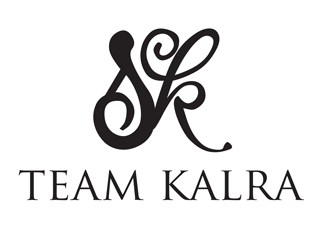 Be My Guest
Returning Guest? Please sign in to view this listing
New to this Webstie? Please sign up! Its Free
You can create your own PERSONAL SEARCHES and save your FAVOURITE LISTINGS. View More NON PUBLIC, CURRENT INFORMATION about each listing. Have HOT NEW LISTINGS emailed to you daily.
Why Hire Accredited Buyer Representative?
Why Work with ABR ®?
The Accredited Buyer's Representative (ABR®) designation is the benchmark of excellence in buyer representation.
Why you need a Buyer Representation?
Why you need a Buyer Representation?
Ability to Analyze Sold Data, Non Biased Opinion, Know the True Value of a Buyer Agent Representation.
First Time Home Buyers?
Your First Purchase can be overwhelming. Know the real cost of Home Ownership.
In addition, we:
Get you pre-approved for the best mortgage based on your qualification.
Help you determine the price range with market analysis prior to the offer.
Negotiate on your behalf to get you the best deal.
Assist you up to & beyond closing of real estate transaction.