Etobicoke Homes for Sale
We know Etobicoke. Single Detached, Bungalows, Semis and Townhomes for sale in Etobicoke.
Etobicoke is the most demanding area that offers quick access to Toronto by Subway, Streetcar and Highways.
Etobicoke a name given to the Western Toronto extending from the Humber River to the Mississauga border and from Lake Ontario to Vaughan. Live in Etobicoke and be a part of the community that is a home to Humber College, University of Guelph at Humber, Lakefront parks and trails, St. Georges Golf Course, Sherway Gardens, West Mall, Cloverdale Mall and Etobicoke Olympium.
Opportunities for Investors, Contractors, Handymen who are interested to buy fixer upper homes and renovate to increase the value of the home.
Let me help you search homes, Single Detached, Bungalows, Semis and Townhomes for sale in Etobicoke, West Toronto that includes areas; Islington City Centre Drive, Kingsway South, Mark Land Wood, Princess-rosethorn, Edenbridge-Humber Valley, Eringate-Centennial West Deane, Etobicoke West Mall. Etobicoke also offers bungalows for sale and design build homes.
Interested in Etobicoke Real Estate?  Thinking of buying or selling an Etobicoke home? We can help you with all your Real Estate needs.
Hot Etobicoke MLS Listings:
Belgate Place, Toronto
Beckwith, Toronto
Wellesworth Drive, Toronto
Custead Court, Toronto
Etobicoke Bungalows for Sale
Foreclosure Properties in Etobicoke.
Investor Properties.
Design Build Project in Etobicoke.
Search bungalows in Etobicoke communities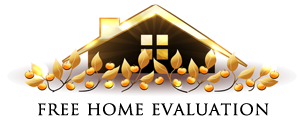 [iphorm id="12″ name="Free Home Evaluation Sidebar"]