Lotus Pointe Caledon
Lotus Pointe Caledon offers collection of Detached, Semis and Townhomes at this new development site.
Lotus Pointe Caledon site offers New Homes in Caledon with Single, Semis, Townhomes. Lotus Pointe Caledon is a New Homes Community in Luxurious and peaceful environment at Countryside and Highway 410
Lotus Pointe Caledon community currently at pre-construction stage is peacefully set and surrounded by nature, that spread out from Caledon Village. Caledon is also known for hosting the upcoming 2015 Pan Am Games.
Lotus Pointe Caledon is an upscale community where you can live with fine collection of home sizes and designs of Single Detached, Semis, Townhomes Family Homes of 38′ and 43″
Lotus Pointe Caledon offers access to all amenities, many big city conveniences of Brampton,  major highways including easy access to the GTA via 410, 401, 407 and Go Transit that make Lotus Pointe Caledon The Most Desired Community.
Builders:
 Greenpark Homes
 Starlane Homes
 Rosehaven Homes
Fieldgate Homes
Move- Move Up To Caledon
Our team will help ensure that your move in day runs smoothly. New home with designer finishes? You have come to right place!
Priority Access !!!!
You want to move in to the above builder new home communities with designer finishes?
2015 and 2016 Closings available!
Please visit Builders Sales Centre with Sheema Kalra Broker to get benefit of priority access.
Please Contact:
Sheema Kalra, Broker
Toll Free: 1. 855. 574. 3362
Direct: 1. 647. 290. 0309
sheemakalra@gmail.com
[iphorm id="17″ name="Builder New Homes"]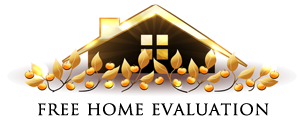 [iphorm id="12″ name="Free Home Evaluation Sidebar"]